Well, hello friends. It's been a while. Did you have a wonderful Christmas? We sure did. It was baby's first Christmas and, although he's only 5 months, we loved sharing the morning with him. He's grown so much and is really starting to look like a little man. I have to share this picture. We decided to brave the mall, and if nothing else, it was worth it to get this shot...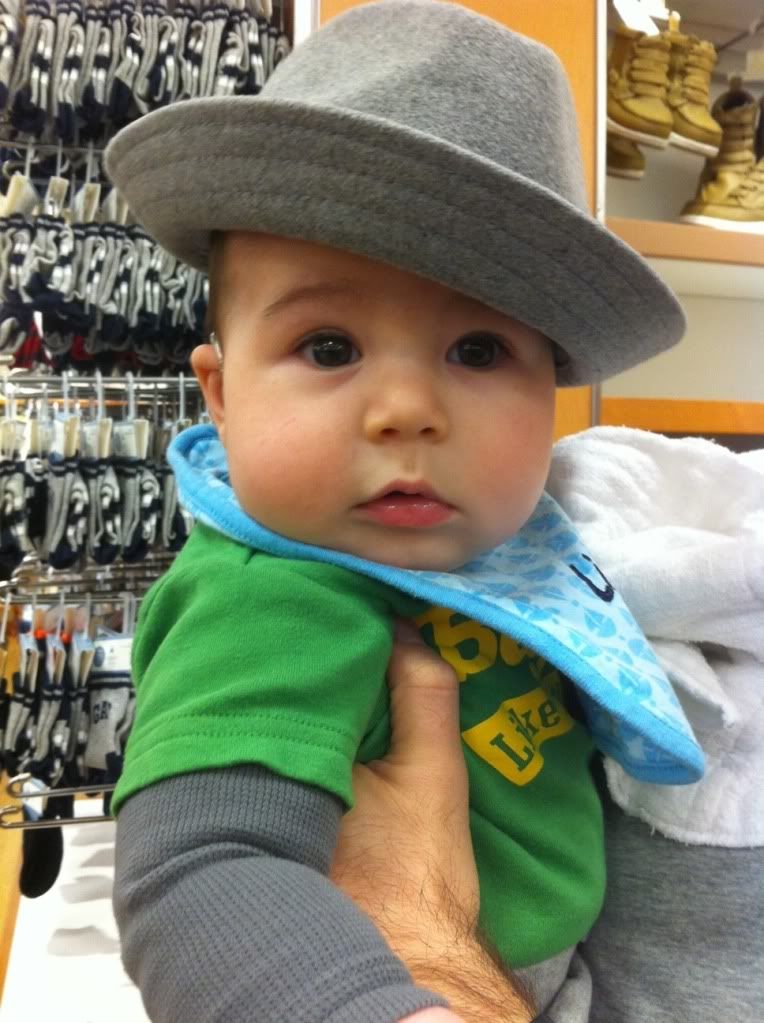 So. Santa's elves weren't the only busy bees this holiday. Lucia has been crafting away! You may have noticed a new, albeit somewhat blurry, button on the right hand side.
I have finally put together an Etsy store! It's still new and growing, but I've already sold three things... and they weren't even to anyone I know! In it you'll find hip accessories for mama and baby. Here's a taste...
I really hope you like them. I have a lot more to add, and I am happy to make custom orders if you have an idea!
I'll still be posting this week, however it will be lighter than usual as my hubby is off and, well, I kind of like spending time with him. I'm sure you understand.